How To Eat Fried Worms
Written by Thomas Rockwell
Illustrated by Emily McCully
Reviewed by Kole P. (age 8)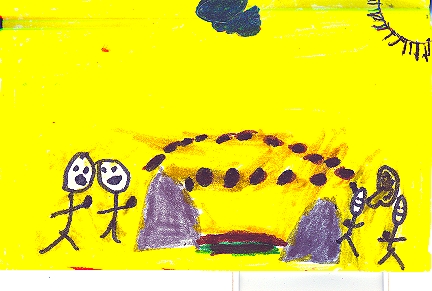 Billy, Joe, Tom, and Alan are friends. The story takes place at Billy's dad's barn. Alan made a bet with Billy. Alan must pay Billy $50 if he eats 15 worms in 15 days. Billy and Alan got into a fight because Alan was cheating. Read to find out who will win.
My favorite part was the mud fight because I was in a mud fight myself. This story reminds me of when my uncle Ryan dared my uncle Derrick to eat a worm. This book is not like any book I read before because I did not read a book with worms before.
I recommend this book to kids ages 7 to 11 years old.