How To Eat Fried Worms
Written by Thomas Rockwell
Illustrated by Emily McCully
Reviewed by Halle S. (age 8)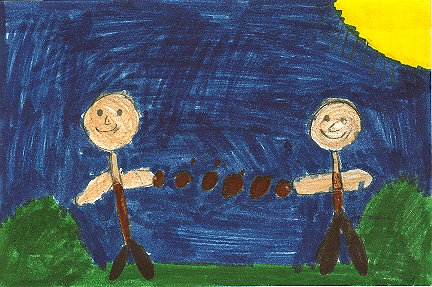 Billy, Alan, Joe, and Tom are good friends. Alan bet Billy that he couldn't eat fifteen worms in fifteen days. These are the ways he tried eating the worms: fried, boiled, and as dessert. Alan and Joe were trying to think of ways to make Billy lose the bet. Read this book to see if Billy wins the bet.
Billy is my favorite character because he is the worm eater. The story made me laugh because Billy thought the worms were gross but he ate them anyway. This story reminds me of when I argued with my friend. One time my friend said I was girly and I said she was girly and we argued.
I think people in 2nd grade to 5th grade should read this book. People who like funny stories would also like this book.