Jungles
Written by Angela Wilkes
Reviewed by Kiara R. (age 9)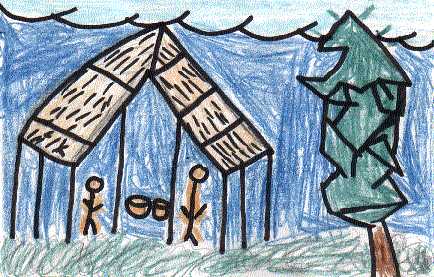 This book is an amazing book about jungles. You will find out about the wildlife of the jungles, shelter, and about how people live there. When I read this book it felt like I was exploring the Amazon.
I found out many facts when I read this book. It made me want to visit the jungle. My favorite part was when I found out that fungus helps the jungle. It helps the jungle by rotting away dead plants. Another cool fact is the Central American frog. This frog?s bright colors warn its enemies that its poisonous.
I would recommend this book to others because it teaches you about jungles and the tropical rain forest.