How To Eat Fried Worms
Written by Thomas Rockwell
Illustrated by Emily McCully
Reviewed by Allen B. (age 8)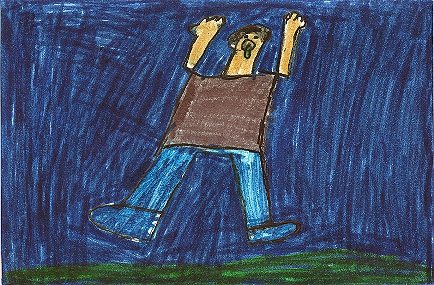 Alan, Joe, Tom, and Billy were friends. It takes place in Billy's barn. Billy and Alan made a bet. Billy has to eat fifteen worms if he does he will get $50. Alan, Joe, Tom and Billy got into a fight because Alan and Joe were cheating. Read this book to find out who wins the bet.
Billy was my favorite character, he had to eat fifteen worms. My favorite part was when Billy ate his thirteenth worm. When Billy ate it the worm wasn't fried. This book reminds me of when I made a bet with my grandpa who would win a football game.
I recommend this story to anybody who wants to read a book about worms.