The Sisters Grimm: The Problem Child
Written by Michael Buckley
Illustrated by Peter Ferguson
Reviewed by Bella A. (age 9)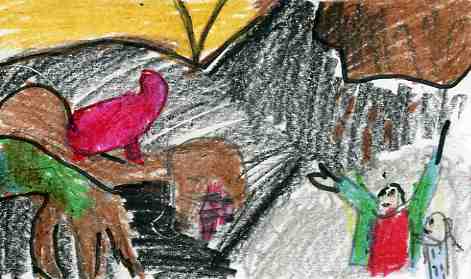 Have you ever wished you lived in a world of fairy tales? Well, if you have this is a perfect book for you. Sabrina and Daphne's parents have disappeared, so they get adopted by their grandmother. They don't believe she's their grandmother because their dad told them that she was dead. Now they find out who took their parents. Can they find their parents or will they fail again? The lesson is that you shouldn't take things that are important to others.
I like this book because it's a magical chapter book. This is my favorite book because it gets me excited and interested about what's going to happen next. My favorite part is when Sabrina comes to Puck's room. He doesn't notice her while flying around and kisses her.
I recommend this book for someone who would be interested in what they're going to do without their parents. I think you get a pretty good idea. This story is quite scary, but keep on reading. I think you should read it. It is perfect for everyone.