Franny K. Attack of the 50 ft Cupid
Written by Jim Benton
Illustrated by Jim Benton
Reviewed by Anthony A. (age 9)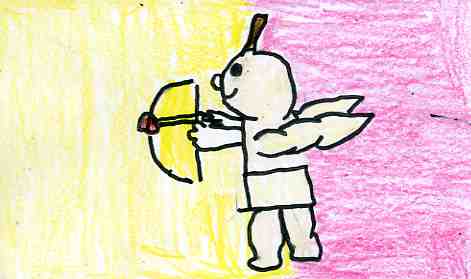 Do you like fiction? Then I have a great book for you. It's called Franny K. Stein Attack of the 50-Ft. Cupid. Franny was home making plans in her mad scientist laboratory. All of a sudden her mom brings her new lab assistant Igor, a dog! Franny got a picture of a cupid on Valentine's Day. Igor presses a button and it makes the cupid come to life. Franny turns herself into a 50-ft. giant and rides her skateboard around the city to stop the cupid from destroying the park.
The characters in the book were good. I thought the author described them well. The illustrations were great because they were amazing to me. When I read the book it was fantastic because I could understand the book and it was interesting to me.
I recommend that all third and second grades should read this book.