Sweet Tooth
Written by Margie Palatini
Illustrated by Jack E. Davis
Reviewed by Isabella (age 9)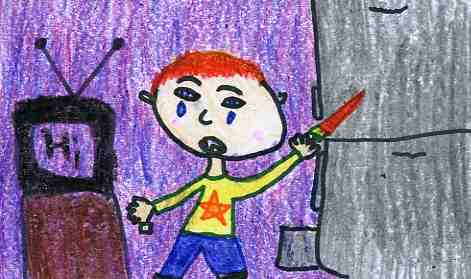 Do you have a sweet tooth? Well, a boy named Stewart has one and it is getting him in a lot of trouble! This story takes place at his home, and school, and at a baseball game. His sweet tooth gets him in real trouble. Once at Easter, Stewart's sweet tooth made him eat all the candy and Stewart got sick. Stewart got tired of being in trouble so he ate a carrot and the sweet tooth came out. The message is to eat a lot of vegetables!
I like this book because it is really funny!!! My favorite part was when his sweet tooth came out because he was bad. I liked the illustrations because they were so colorful. I like the book because it is really funny and I like the illustrations. I also liked how the author used vocabulary words.
I recommend this book because it's so funny and hilarious. If you like funny books, you should read this book.