Goosebumps: Vampire Breath
Written by R. L. Stine
Reviewed by Mark N. (age 9)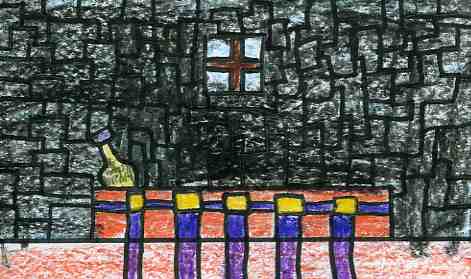 If you like vampires, then this is the book for you. When the two girls went to the basement and found a door they never knew about, they went to open the door and went in to a hallway. After they walked in, they found a wooden door and opened it. Then they found a coffin and opened it. There was a bottle of vampire breath and then they saw the vampire. You have to read the book to find out what happens before they saw vampire.
I like this book because it was scary and had a mind boggling mystery behind everything. My favorite part of this book is when the two girls found out that the vampire was one of the girls grandfather! I liked this part because it was very funny. When I was reading this book I felt like I was right where everything was happening.
I think every third grader should read this book because it is very funny and scary and is a very good book to read!