Have You Seen My Cat?
Written by Eric Carle
Illustrated by Eric Carle
Reviewed by Kayla T. (age 3)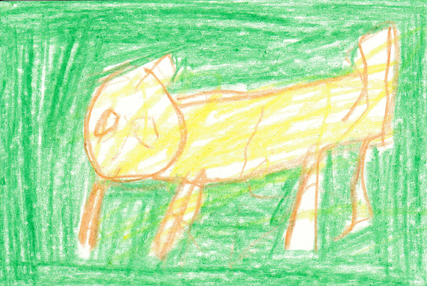 The boy is talking to the man. Have you seen my cat? The man points over there. The boy sees a big cat. That is not my cat. It is a tiger. The boy asks a lot of people.
I like the panther because he looks purple. This book is special because the boy is Trevor, my friend. He asks a lot and the boy asks a lot of times to find his cat.
I want mommy, daddy, and friends to read this cat book.
(This book review was dictated.)