The Bad Beginning
Written by Lemony Snicket
Illustrated by Brett Helquist
Reviewed by Cole F. (age 10)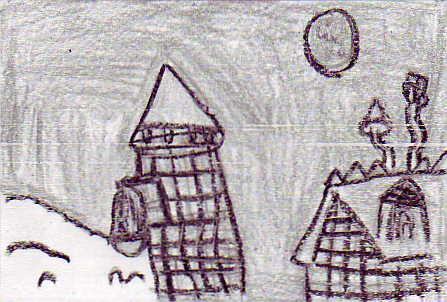 The book The Bad Beginning, written by Lemony Snicket, is about three rich kids named Sunny (the youngest), Klaus (the middle), and Violet (the oldest). One day a house fire kills their parents while the kids are off at the beach. They felt shocked and scared, and have to go live with a evil man named Count Oalf. The kids are thrown into an adventure, while they try to stop Count from taking the fortune.
My favorite part of the story is when Klaus gets slapped by Count Oalf. I like that part because it gives a lot of description about Klauses face. For example the author described Klaus by saying that Klauses cheeks were bright red. Violet likes to invent things with pulleys, levers, and more and I like to do the same thing to. Sunny likes to chew things and she doesn't like soft things like my dog. I like the book because it has suspense, action, description, and more. For example, the bricks were stained with soot and grime. This makes me really picture the house in my head. The book is in a series called The Series of Unfortunate Events. The other books are about the same people in different places.
I recommend this book to people who don't like happy endings. There are never happy endings in any of the books that I've read from the series. I also recommend this book to kids that are 9-12 because many kids of this age like reading about other kids who invent new things. They also enjoy adventure books.