Third Grade Detectives: The Case of the Sweaty Bank Robber
Written by George E. Stanley
Illustrated by Salvatore Murdocca
Reviewed by Michael A. (age 9)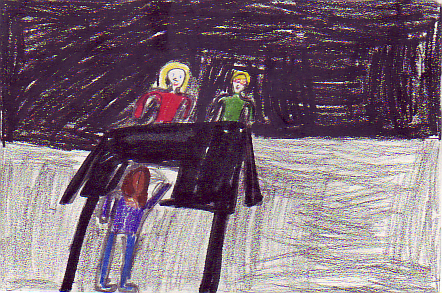 Do you like the Third Grade Detectives? If you do, The Case of the Sweaty Bank Robber is the book for you. They want to prove to the police that they can solve the mystery, but their only clue is a sweaty handkerchief that's in the trash. Will they prove the police right or will the police prove them right? You will have to read the book to find out.
I like this book because you really have to think. I was amazed how one clue led to so much. If they did not find the handkerchief, they probably would not have been able to solve the mystery. My favorite part was when they sprayed the handkerchief to find out what type of blood was on it. That is how the mystery was solved. I was surprised when I found out who did it. I really thought it was someone else. It was a red herring!
I recommend this book to second and third graders because it is not that challenging and you will not want to stop reading the book.