A-Z Mysteries: The Orange Outlaw
Written by Ron Roy
Reviewed by Katharine K. (age 8)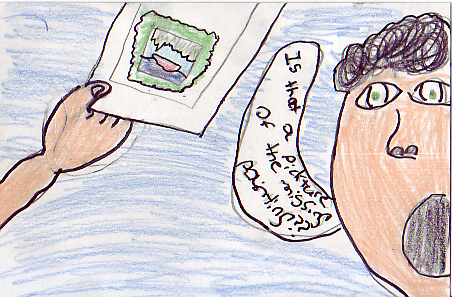 Do you like oranges? Because if you like oranges and mysteries this is the right book for you! Join Dink, Josh, and Ruth Rose on their hunt for a painting thief in New York City. When a valuable painting has been stolen, can they find the painting and the thief? Can you solve the case of The Orange Outlaw?
I liked this book because I think the ending was really unexpected. First I thought it was a person, but then it was somebody who wasn't even a suspect. My favorite part was when they found a picture of a missing painting because I thought it was was a really good clue. I felt tempted to read the rest of the book because there were about 4 suspects and I didn't know how it was going to end!!
I recommend this book to 2nd – 4th grade readers. I think this is a great book for readers who like real, unexpected endings. YOU HAVE TO READ THIS BOOK!!