A-Z Mysteries: The Orange Outlaw
Written by Ron Roy
Reviewed by Jessica B. (age 8)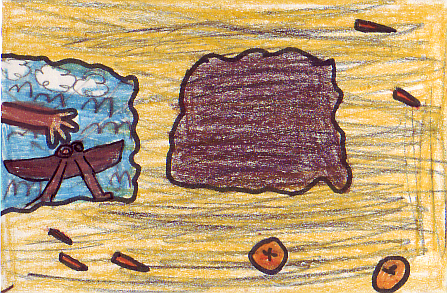 Do you like oranges? Well if you do, then you should read The Orange Outlaw. Dink Josh and Ruth Rose are on the case of a stolen painting. The only clues they have are orange hairs, oranges, a shaggy coat, very poor posture, and a wrinkled face. Can you help Dink, Josh, and Ruth Rose solve the case?
I think that this is a very unpredictable book because a lot of the characters are suspicious. My favorite part of the book was when the painting was stolen and I could feel that we were going to find a lot of clues soon so I was excited. When I was reading the book I kept thinking about all the suspicious characters with orange hair because the person who stole the painting left an orange hair.
I would recommend t his book to kids who like to read mysteries. Kids would like this book because it has a surprise ending.