Jigsaw Jones and the Case of the Class Clown
Written by James Preller
Reviewed by Ben E. (age 8)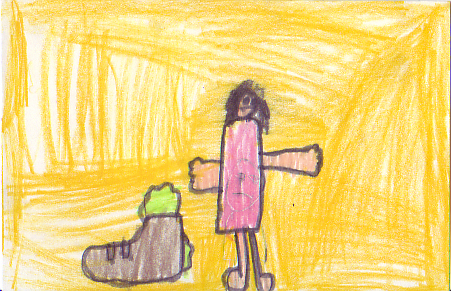 Like jokes? Than this book is for you! The Case of the Class Clown is a book where Jigsaw and Mila get a case where Athena Lorenzo gets slimed in school. They have to crack the case before it gets worse. If you want to find out more, you will have to read this book.
My favorite part was when Ralphy dropped the book on Geetha's toe. It was funny when he said, "Lookout below!" I think Jigsaw reminds me of myself because I always solve mysteries. This book made me wonder about who committed the crime. I had to think a lot about who would put slime in someone's shoe.
I recommend this book to kids who like jokes. This book has a lot of funny jokes for people to laugh at.