Double Fudge
Written by Judy Blume
Reviewed by Ben S. (age 10)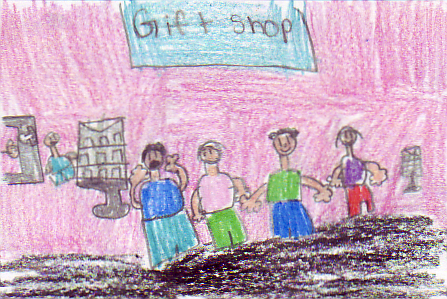 Peter is a 12-year-old boy living in a small apartment in New York City. He has a little brother named Fudge, and a sister named Tootsie. When Fudge starts getting an obsession over money, Peter's parents thinks it is a good idea to take him to the Bureau of Printing and Engraving in Washington, D.C. However, that only makes it worse, and then they meet up with their long lost, annoying cousins the Howies. After that, everything goes downhill for Peter and his family. Will they get rid of the Howies? Or will they be stuck with them forever?
I liked when the Hatchers and their long lost cousins the Howies randomly bump into each other at the U.S. Mint. I like how, at first, Mr. Hatcher has no idea who this guy is and the Howies think they're long lost cousins. It made me laugh because Mr. Hatcher was probably so embarrassed because this guy is yelling to everyone that they're related. Peter kind of reminds me of myself. For example, when Fudge's myna bird, Uncle Feather, becomes unconscious, Peter has to take control because their parents are out and their long lost cousins were the only ones with them. I would have done the same thing because I know that Uncle Feather might die. In this book, Judy Blume makes it sound as if Peter and Fudge were right next to her when she wrote this book. It sounds as if Judy Blume had a little brother like Fudge because I could tell that she knew how Peter felt at times in this book. I have read 3 other books in this series and I think this one is the best. I like this book more because Peter and Fudge are older and more mature and I like to see how Peter and Fudge act now that they are older.
Double Fudge is for kids who like to laugh and are in the age group of 8 to 10.So, next time you have nothing to do, pick up this novel and enjoy the imagination and humor Judy Blume has created in this book!