Welcome to Camden Falls
Written by Ann M Martin
Reviewed by Rachel I. (age 9)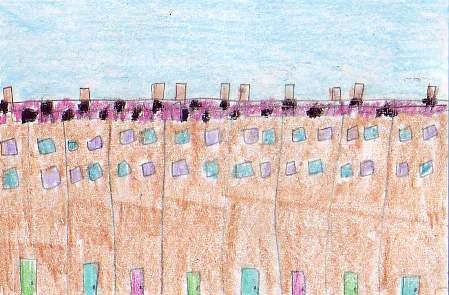 Flora and Ruby are 11 and 8 year old girls living with their mother and father. Around Christmas their family takes a ride to go out to eat. A truck crashes into them and they are all rushed to the hospital. Ruby and Flora live but their parents die. Their grandmother Min takes them against their will to her house to live there. Flora and Ruby have only made one friend and miss their parents terribly. Will the girls get used to living without their parents or will Flora, Ruby and King Comma (their cat) have a miserable time living in Camden Falls?
I found Ruby an interesting character because she got over her parents death and fit in at Camden Falls a lot quicker than her sister Flora did. Also, when her parents were brought up Flora got a lot more upset than Ruby. It might be because Flora was older and had spent more time with her parents. I have never read a book where the parents both die and the kids have to move to another place with a family member. In all of the other books I've read only one parent has died, if any. If I were Flora or Ruby I wouldn't have been able to move on as quickly as they did. I think they are brave to leave their own house because that's where they have the most memories of their parents. This book is in a series called Main Street. The books are all different because as the books go on, Flora and Ruby grow stronger about their parents' death and make more friends. They are the same because if a character is in one book they stay in all of the books. For example, Nikki is in the first, second, third, and the fourth books. So are Olivia, Flora and Ruby. I loved this book. It built up so much suspence. When I read it I didn't want to put it down. While reading it I felt like I knew the character as my friend. Ann M. Martin made the book sound so realistic. When Nikki became friends with Olivia, Flora and Ruby, I felt like I just made new friends in school.
I think this book is for kids from ages 9-12 because it's sad when Flora and Ruby find out that they have to move and that their parents are dead. I don't think many boys would like this book because there aren't many boys in the book. When I started to read this book I didn't want to put it down. This sad but entertaining book will make you wonder and think. Hope you enjoy it!