Cam Jansen and the Mystery of the Stolen Diamonds
Written by David A. Adler
Illustrated by Susana Natti
Reviewed by Kelly F. (age 9)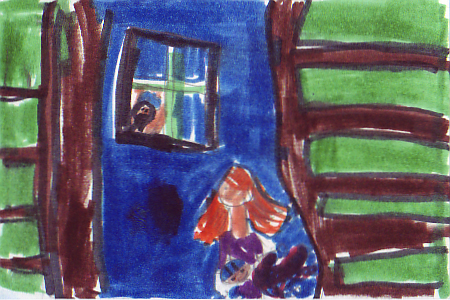 The alarm from the Parker's Jewelry Store went off when Cam and Eric were at the mall. A man wildly ran through the crowd pushing everybody in sight. At the same exact moment, diamonds are stolen from Mr. Parker. Will Cam and Eric fall for a trap or solve the mystery? You will have to read to find out.
My favorite part of the book was when Cam got caught at the thief's house because Cam busted through a fake wall, hid behind a bookcase and waited for the police. That was really cool because she took a risk. Cam was my favorite character because she took a risk of getting caught at the burglar's house. She was brave and I wish I could be like her. Cam reminded me of myself because my family always says I have the best memory and so does Cam. When my mom forgets something I have to remind her.
I would recommend the book to children in first through third grade. This book will keep you on your toes guessing who is the culprit. This mystery is so funny and happy at the end.