The Box Car Children: Mystery at the Fair
Written by Gertrude Chandler Warner
Reviewed by Sean O. (age 8)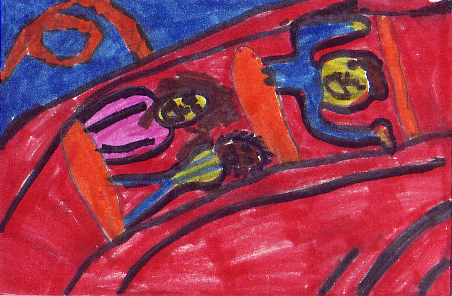 Have you ever been in a sabotaged contest? Well the Aldens have! In the story, The Mystery at the Fair, someone tore the sign up sheets, turned and poked holes in the pies, cut the necklaces, and painted streaks of paint on the painting at the county fair! Who will win the contests? Who sabotaged them, and why? You'll have to read the book to find out!
My favorite part of the book, The Mystery at the Fair, was when the Aldens caught the culprit because I like to find out who the culprit is in mysteries and because I wanted to know who sabotaged the fair. I found the characters Benny and Michael interesting because they always wanted to eat. All they cared about was food and that made them funny characters. This book is in the Boxcar Children series. It is similar to the other books in the series because all the books have the same characters which have the same personalities (Benny and Michael like to eat). All the kids work together to get things done and solve mysteries.
I recommend this book because it is funny and at the end when they catch the culprit they use a lot of evidence. I recommend this book to grades 2-4 because kindergarten and 1st grade wouldn't understand the book.