The Winter of the Ice Wizard
Written by Mary Pope Osborne
Reviewed by Chris E. (age 10)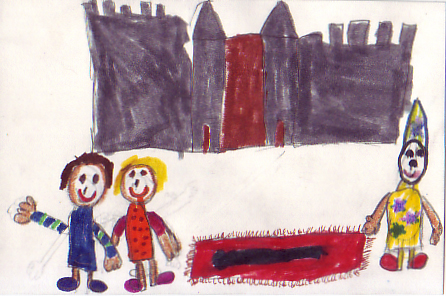 This book's genre is fantasy. This book is about Jack and Annie who go on adventures. Annie found a note under their bed. Jack and Annie go to their magic tree house that goes through time and places. They go to ice city. There they meet the person that sent the note. They discovered he is an evil wizard. He has lost his eye. Therefore, the wizard makes them go and find his eye. They have only 1 day until the wizard gets rid of them. Will they find some help or will they not get there in time? They may be a goner.
I really enjoy Magic Tree House books because there is always an adventure. In this book, they travel to an ice city. It is like other books in this series because Jack and Annie always use the tree house to travel through time and places. Between Jack and Annie, I liked Annie the most because she is willing to try things. Jack does many things, too but mainly he is the brains. I am the most like Annie because I like to be active. The suspense in this book builds up as you read. The descriptions make you think you are the character. When Jack and Annie got to the ice city, I felt cold.
I like this book because it is an adventure book. I like how the book's chapters are longer and the words are easier. When I first read this book, it was too hard but I kept on going. This book is mostly ranged for second to fourth graders. Kids who like adventures would like this series of books.