Have You Seen Trees
Written by Joanne Oppenheim
Illustrated by Jean and Mou-Sien Tseng
Reviewed by Julissa G. (age 7)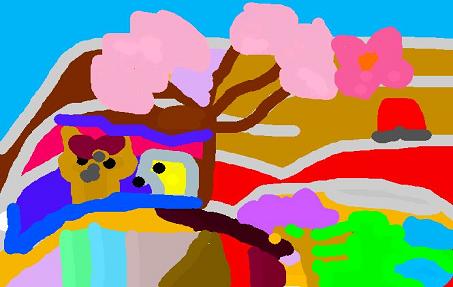 Have you seen trees? There are different trees in the world. Dry brown leaves, yellow, orange, green, and red leaves all fall down. Do you like snow trees?
My favorite part was when the dogs were in the dog-wood tree. It reminded me of my dog. It also made me think about my tree in my backyard that has plums on it when I saw the picture of the tree with cotton candy on it instead of leaves. I think this book is special because one part shows pictures that are not real and in other parts the pictures are real.
Yes! I recommend this book because it has dogs in it. I think my family and my friends would like to read the book since it used lots of colors in the pictures. This book has an interesting story that could be a research book or an "I Can Read" book.